Protect your essential equipment with custom made FRA Flood Bags/Bracket . We have integrated our FRA Flood Panel technology with a military grade, American-Made, waterproof material that withstands up to 13,000 PSI to keep your expensive assets dry. FRA Flood Bags are the ideal flood solution to protect ATM machines, parking equipment, generators, electrical equipment, and any item that is mounted to the ground or wall. Each FRA Flood Bag is fabricated to fit your individual needs.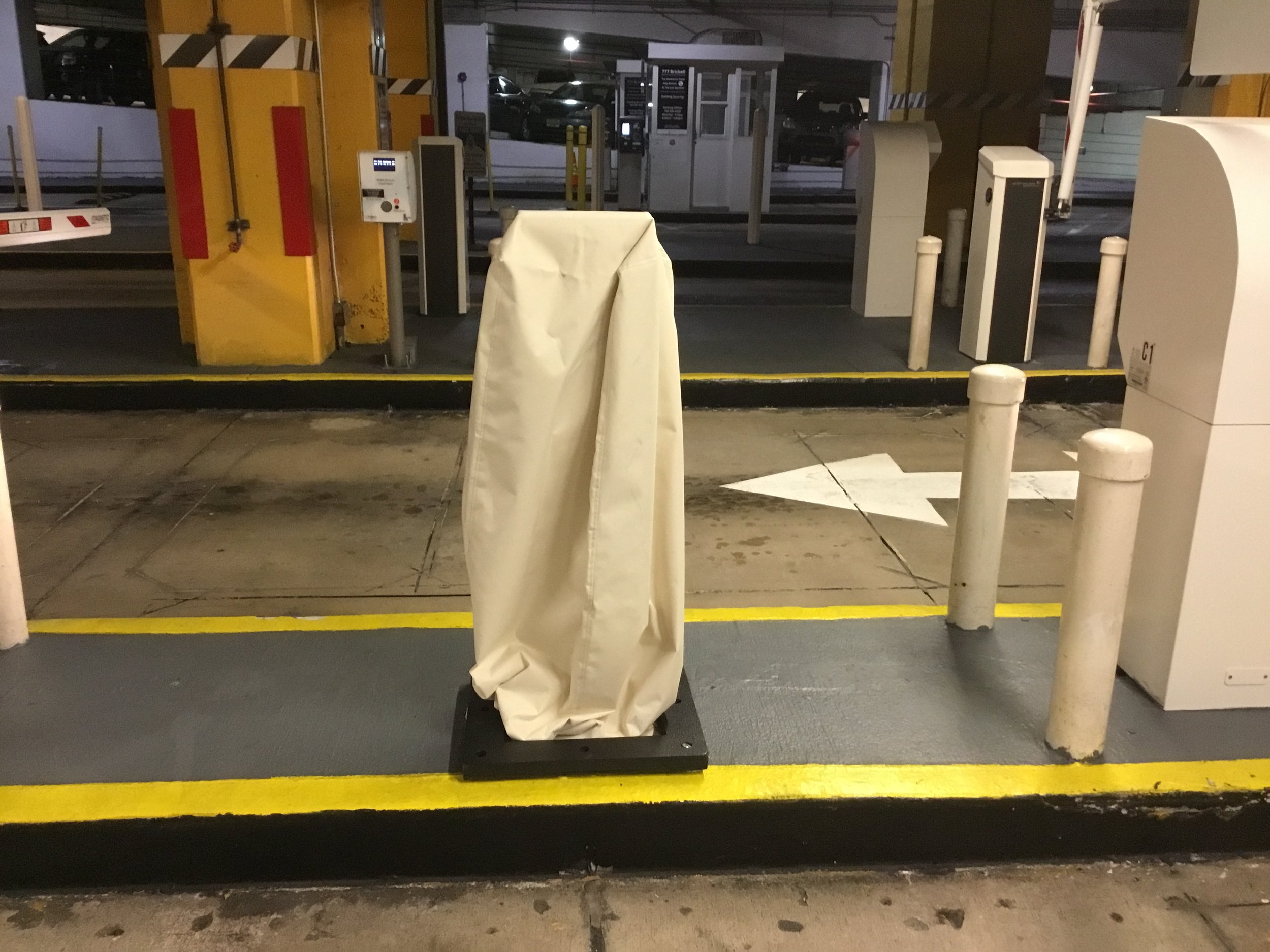 FRA Flood Bag/ Bracket installed on parking equipment.
The FRA Flood Bag/ Bracket is tailored to meet the size and area that you need protected.The picture on the left shows the bracket, anchors, and bolts, along with our military grade, waterproof, customized bag over parking equipment that was once damaged during Hurricane Irma.